==================================================================
==================================================================
Welcome New Members
 Safe Guard 24/7 – Toronto
 Insight Pest Solutions – Ottawa
 Apollo Pest Management – Burlington
 Last Call Pest Control – Quinte West
 First Choice Pest Terminators – Whitby
 Notable Pest Control – Windsor
==================================================================
Please find the most updated document and resource attached for anyone wondering about performing pest management during the pandemic.
Pest control companies are still permitted to operate as we fall under at least two of the categories:
Maintenance
Maintenance, repair and property management services that manage and maintain the safety, security, sanitation and operation of institutional, commercial, industrial and residential properties and buildings
Agriculture and Food Production
Businesses that support the food or agricultural products supply chains and the health and safety of food, animals and plants
==================================================================
SPMAO is advocating for you to have access to the vaccine if you wish when it becomes available to essential service workers.
Please find the letter attached that was sent to Christine Elliot.
We are working hard to help keep you protected during this pandemic.
The goal is to get Pest Management Professionals on the list for the 2nd stage of vaccinations for COVID 19, along with other essential service workers.
==================================================================
East Court Ford Partner Pricing Program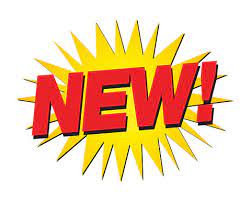 SPMAO is pleased to offer another tremendous member benefit.
As a current, Active SPMAO Member, you have access to:
1) Purchase any NEW vehicle and pay only 2% over dealer cost
2) Streamlined incentive pricing structure
3) Access to savings on Commercial Uplifts.
To get started let Sam Thapa know your company details and vehicle requirement. Please contact Sam at (416) 292-1171 or email him at sam.thapa@eastcourtfordlincoln.com.
==================================================================
Currently all licensing exams are postponed till further notice due to the pandemic. Ridgetown College might be looking into providing online CORE exams which would grant Technician Status according to the Pesticides Act, if the current provincial restrictions continue.
SPMAO is advocating for you to have access to the Licensed Employees you require to operate and continue to grow your business.
Please find the letter attached that SPMAO sent to Minister Yurek – Ministry of the Environment, Conservation and Parks.
==================================================================